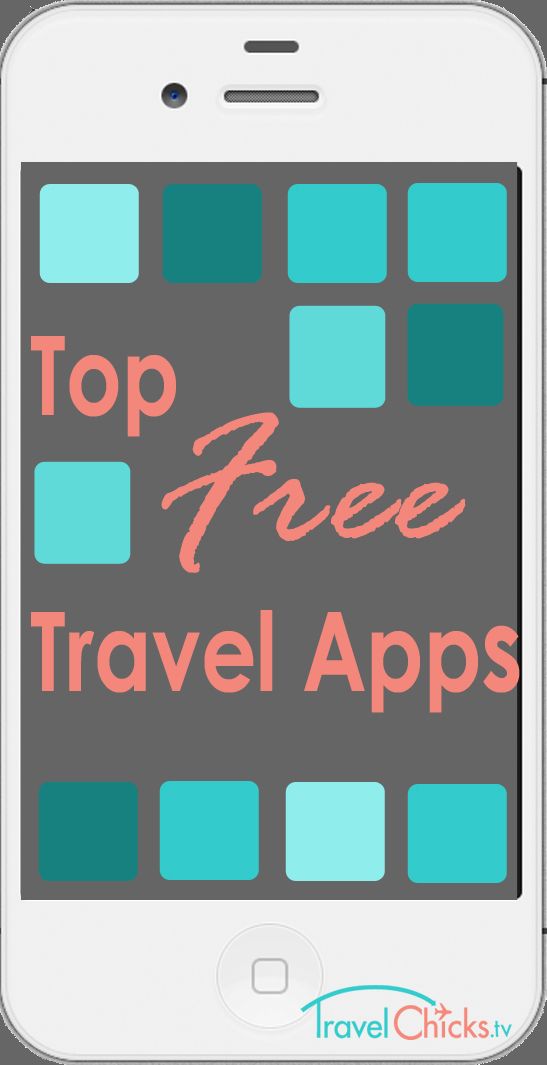 Have a smartphone? You now have ways to save money and gain entertainment right at your fingertips. Here are our best useful and amusing FREE smartphone travel apps to have along.
Booking Flights and Lodging
OntheFly – The cool thing about this app is you can tell it how long you want your trip to be (e.g. five days) and in what time period you would be willing to travel (say, any time during October). It will then plot out an entire graph of the cheapest time to travel for five days during that month. That's a TON of work saved typing in all of those dates separately. Plus you get to play with a cool chart thingie.
Priceline – The process of getting price quotes isn't that spectacular on Priceline. What we love about it, however, is the ability to name your own price on hotels, car rentals, AND flights. A little travel flexibility and adventurous spirit will go a long way. See our Guide to Priceline Bidding
Kayak – Good solid app for getting flight, lodging, and car quotes.
Lodging
Hostelworld – Good way to book all of your reservations from one app. A downside is that some of the independent hostels do not list their business on hostelworld. However, most do. Plus, this gives you the flexibility of paying for cancellation insurance. If you need to cancel then, your deposit can be applied toward future bookings on their site.
Couchsurfing – The famous Couchsurfing site, turned phone app. We haven't been using the app very long, but so far it's turning out to be pretty handy.
Transportation
Carpooling.co.uk – The app for the UK's biggest carpool system. It has over 4 million registered users! This is the general UK app, but there are specific local versions as well for Austria, rance, Germany, Greece, Italy, Poland, Spain, and Switzerland. Lots of options available on this app, including an option to ride-share with only other females. See also details on carpooling in Europe.
Calling
Skype – Skype has saved many a dollar for adventurers over the past few years, and now they have an app. It works just like the website. You need to be on wireless internet to make calls through Skype. You can call other Skype users for free by calling their Skype account when they're online as well. If you're online, you can even call landlines and cell phones overseas, but it will just cost you a few cents per minute.
Voxer – Less like a phone, more like a walkie-talkie. Did you ever want to just leave a short message for someone but not have an entire conversation with them? Voxer does that. When you're online, you can send free voice and text messages to other Voxer users. That means you can tell mom hi and that you're fine, even if it's four a.m. back home. And mom can get the message when she wakes up.
Language
Google Translate – This is the modern-day version of looking through the translation dictionary and pointing out a word. We once sat at the table with a German couple who spoke no English. We couldn't find any common languages among our group and the German couple. Finally, we pulled out Google Translate and were able to talk back and forth! It was a bit off – any electronic translation is going to be too literal – but it was close enough. (Although once they accidentally called us cheap women through the app…oops!)
Other
Dropbox – We take pics. Lots of pics. We fill up our phones with them. The dropbox app lets you upload your pics for safekeeping when you get to wifi. That way if your phone is stolen, you will still have a backup of your pics. We often "dump" our pics to dropbox and then erase them off our phones, allowing us more room for photography. We should note that if you do this, you'd better make SURE all of the pics have uploaded and synced before you delete them (Please! We don't want disaster!). The free version of a dropbox account contains 2GB of storage space, and you're able to get more free space by inviting other members to join.
Accuweather – We're sure you already have a weather app on your phone, but this one is kind of fun. Not only does it give regular forecasts, but it also gives you forecasts for everything from jogging to skiing, asthma, beachgoing, stargazing, and hair frizz.