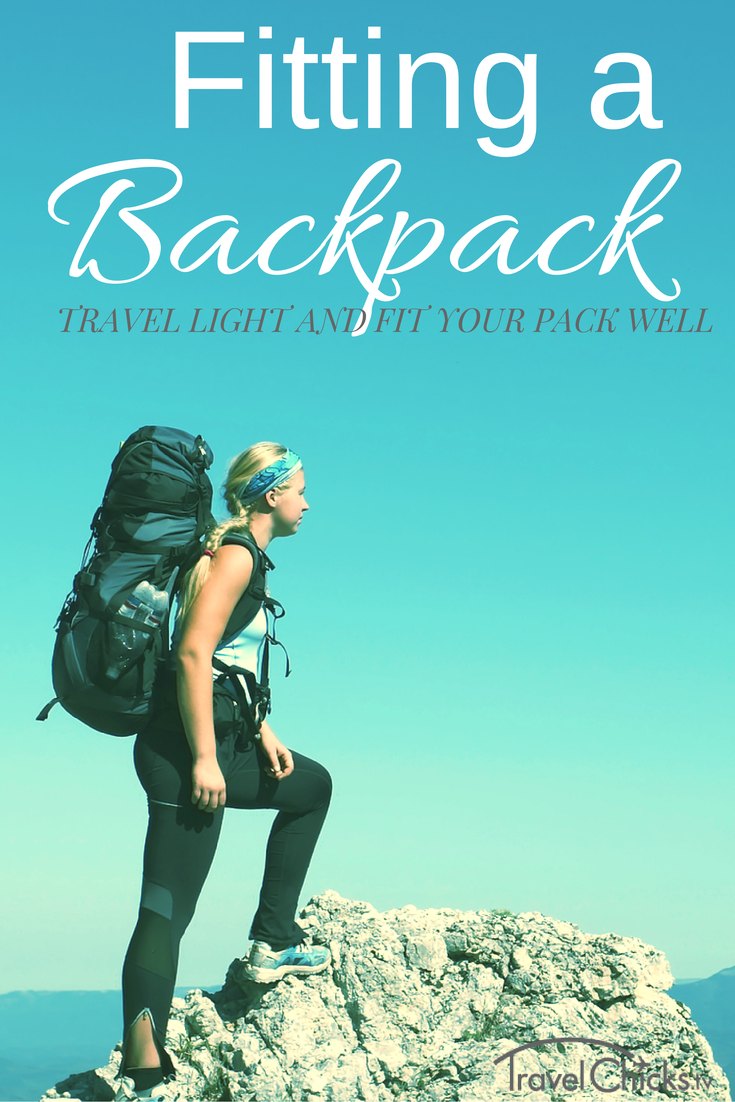 There are many great-quality packs at various price levels out there for you to purchase. The important thing is that you get a backpack that will fit your needs…and fit YOU. Kinda traveled with yard-sale packs for years, and they were great. But they were made to fit guys (much larger than she was). She recently invested in a hiking backpack that actually fit her, and she loved it (and complained less!). Here are some tips for fitting a pack:
Tip 1: Get measured and try on backpack in store (if possible)
Tip 2: Buy pack with hip strap – this distributes the weight of the pack to your hips instead of just your shoulders.
If you want to invest in a nice backpack, we recommend going to an outdoor or travel store to get measured and to try packs on. Not all brands fit the same. Kinda tried on a popular brand, and it didn't fit at all. She wouldn't have known that from reading their website. Or you can see below for how to take your own measurements and order online.
How to Measure for a Backpack
Packs are fitted according to your torso length. It's pretty easy to get this measurement, but you probably need to rope a friend into helping you. Sit up straight in a chair and bend your head down.
Get a measuring tape and measure straight down from the 7th vertebrae (the bump at the base of your neck) to what they call the iliac crest (the spot in the middle of your back that is even with your hip bone). That measurement will be your torso length.
Pack Measurements

Pack Size
Torso Length
Extra Small
Up to 15 ½ inches
Small
16 – 17 ½ inches
Medium/Regular
18 – 19 ½ inches
Large/Tall
20+ inches