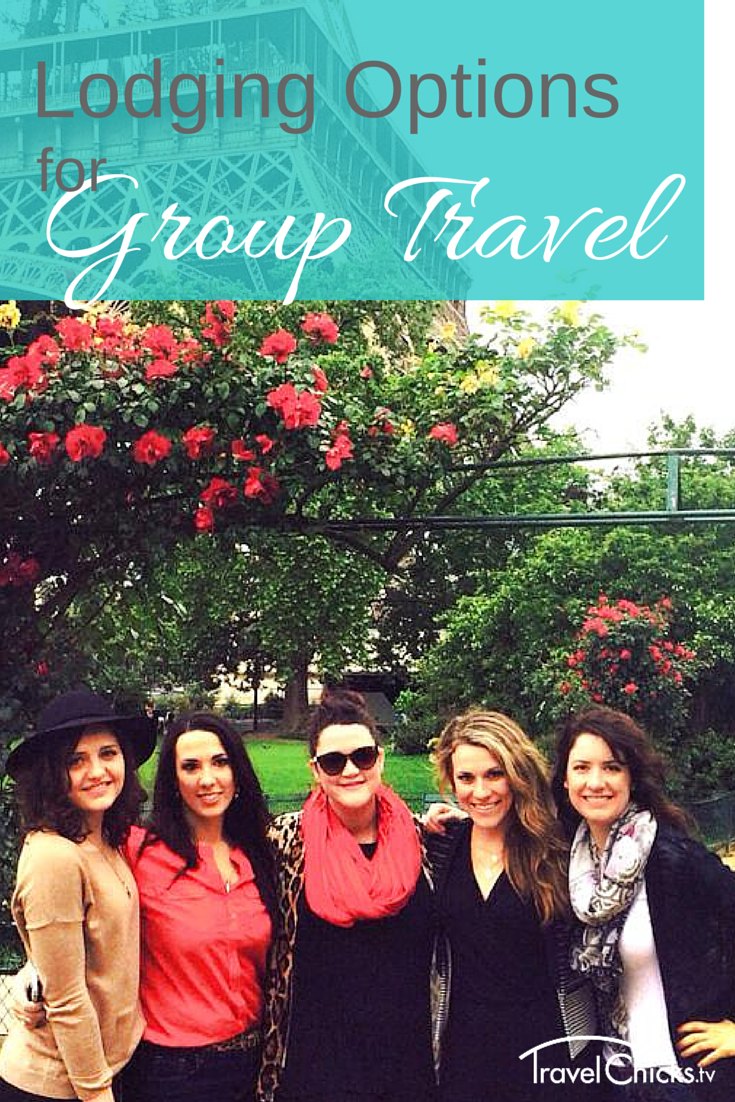 Most lodging options become very affordable when traveling as a group. You can split the price of rooms or apartments, or you can rent space by the bunk in hostels. To decide where to stay, you can ask:
How many other travelers do we want to meet? (Hostels provide ample opportunities to meet other travelers).
How much privacy do we want? (Hostels have less privacy).
How may days are we staying at each location? (Many home and apartment rentals require 2 or 3 day minimum stays).
Do we want to stay near city centers or in rural areas? (Many rural areas may not have available hostels).
In many cases, we've found it's been just as cheap to rent out an entire house or apartment as it was to stay in a hostel with a group.  On our most recent trip with five girls, we rented one apartment, one house, and stayed in one hostel. It was about the same price for each per person for each option.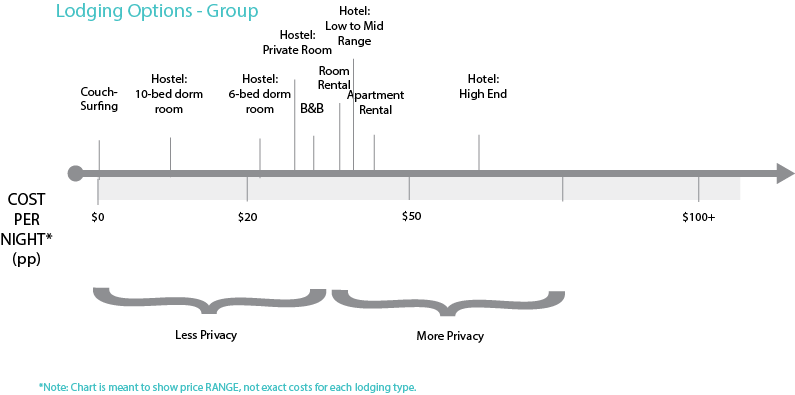 B&B
Cottage Rental
Hostel
Couch Surfing
Hotel