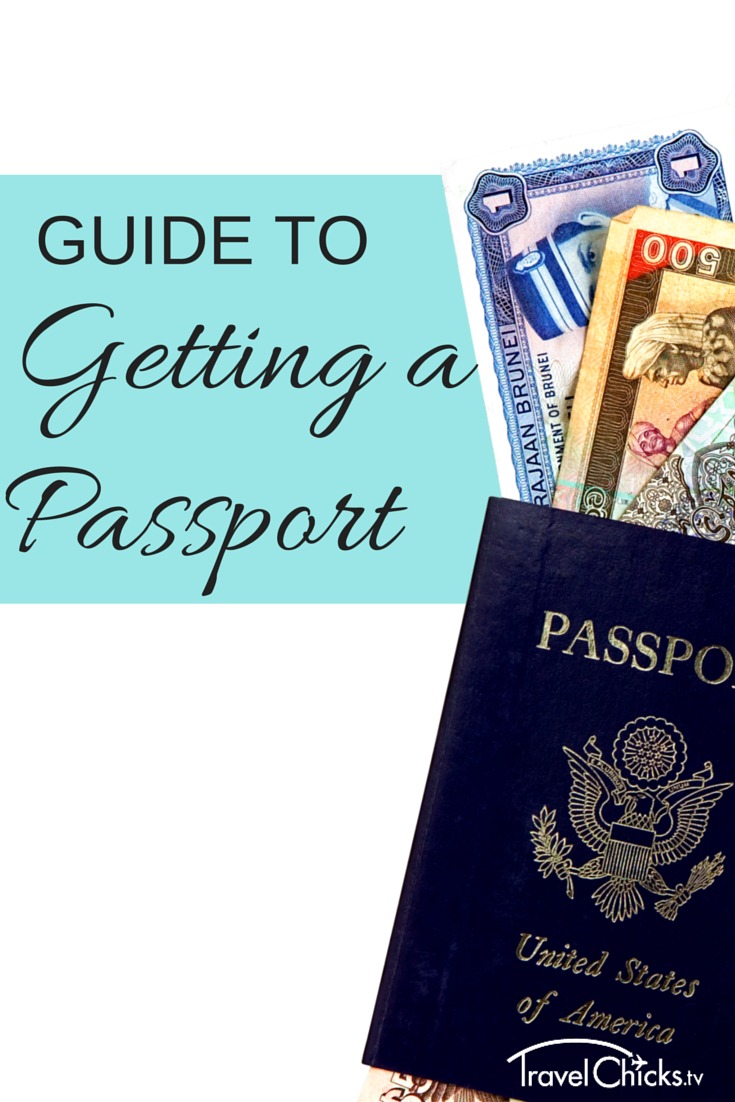 If you're traveling overseas, you need a passport and possibly a visa. It's a good idea to plan ahead and get your passport in hand so you're not frantically stressing to get it at the last minute.  Plus, it's good to have it ready in case you run across a last-minute travel deal that you want to jump on. Passports are good for ten years, at which time you need to renew it.
Unless indicated, passport information is from the U.S. Department of State and is in the public domain.
We should note that there are quite a few important details and restrictions related to passport application. Before applying for a passport, we recommend that you read through the US Department of State information. We provide basic information below.
Steps for First-Time Passport Applicants:
Frequently-Asked Questions
Will I need a passport or visa?
You will definitely need a passport to travel overseas. If you decide to visit Europe, you can travel from country to country within the European Union without any extra documentation. No special visas are required. Read more about visas here.
Can I just mail in my passport, or do I need to go somewhere?
According to the
government website
, you must apply in person if:
You are applying for your first U.S. passport
You are under age 16
Your previous U.S. passport was issued when you were under age 16
Your previous U.S. passport was lost, stolen, or damaged
Your previous U.S. passport was issued more than 15 years ago
Your name has changed since your U.S. passport was issued and you are unable to legally document your name change
Where can I apply for a passport?
The Department of State's Bureau of Consular Affairs, Office of Passport Services/Customer Service, designates many post offices, clerks of court, public libraries and other state, county, township, and municipal government offices to accept passport applications on its behalf.  You can look up the nearest locationto apply for a passport.
How long does it take to get a US passport?
Processing Options (as of 1/12/2015)
| | |
| --- | --- |
| Routine | 4-6 Weeks |
| Expedited | 3 Weeks |
| Expedited at Agency | 8 Business Days |
We still like to leave plenty of time for processing when ordering passports – just in case.  Also, if you are under 16 years of age, you will need to apply in person.
How much does it cost for a passport book?
The STANDARD FEE is $80 for those under 16 years of age and $110 for adults 16 years and older. First-time applicants must also pay an "execution fee" of $25 to the location that accepts your passport.
You may also pay an extra $12.85 for overnight shipping or an extra $60 for expedited service. You can view a list of all the fees.
How much do passport photos cost?
It will usually cost between $9 and $15 to have passport photos taken and developed.
Where do I get a passport photo?
The passport agencies have some pretty tricky requirements about passport pictures. We recommend you use a professional passport photo service.
If you are applying for a passport in person, the passport accepting location may have a photo service available. You can find your nearest passport accepting location that has a photo service. You can also look up detailed photo requirements for passports.
Here are a few other places that take passport photos (may not be available at all locations):
Walgreens
CVS Pharmacy
FedEx Kinkos
UPS
Rite Aid
Costco
Sam's
Many college campuses also have a location that provides passport photos. If you are a student or instructor, check with your university.
Kinda recently got her passport photo taken at Walgreens. They pulled down a screen in the middle of the aisle and she posed for a pic in the middle of the store!

I'm traveling next week and I don't have a passport! What do I do?
If you are traveling within the next two weeks, you need to
make an appointment
and go directly to a regional passport agency for document processing.