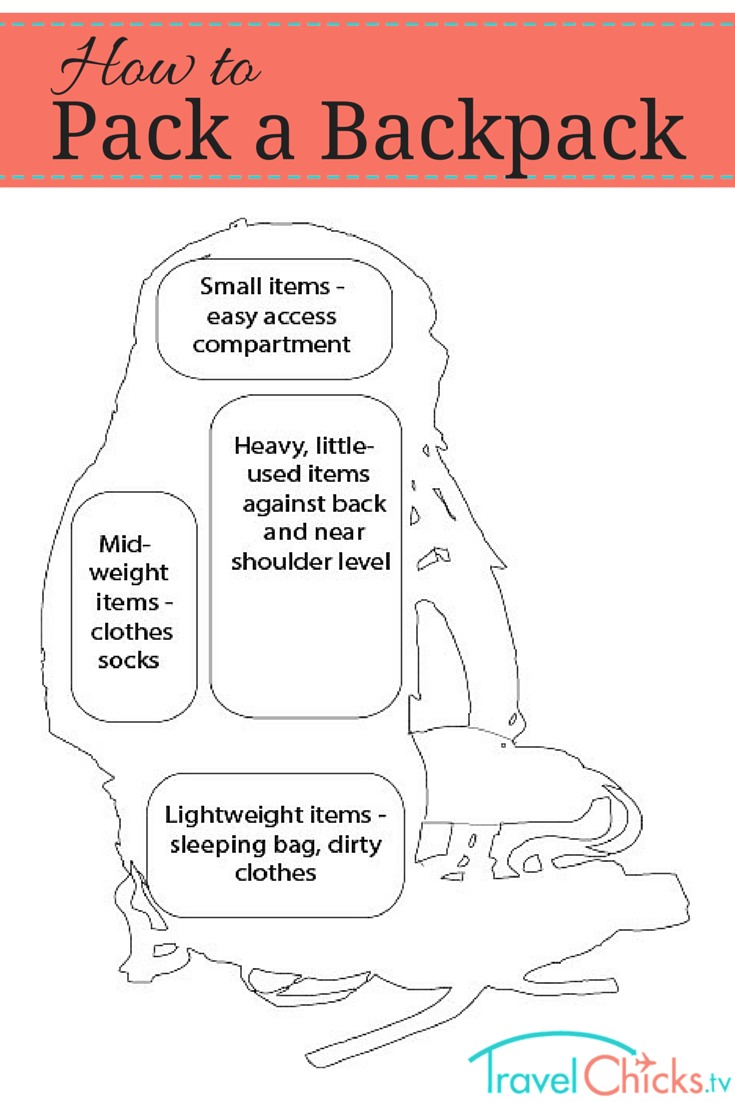 Packing a Backpack for Travel
"How do I pack a backpack so I won't fall over?"
We've learned this lesson the hard way. How you pack can mean the difference between sore shoulders or a pleasant hiking day.
Take care where you place items in your pack – you want the center of gravity to be close to you and up near your shoulders. This will help keep your balance and you won't end up stuck upside down, strapped to your pack, on the floor of a train in Germany. (Yes, that really happened)
If you have a top-loading pack, you may want to divide your items up into separate bags so it will be easier to find things. You can divide your clothes up into categories (underwear in one bag, sleeping clothes in another, etc). This way you can just reach in and pull out the bag of socks instead of emptying your entire pack to find them.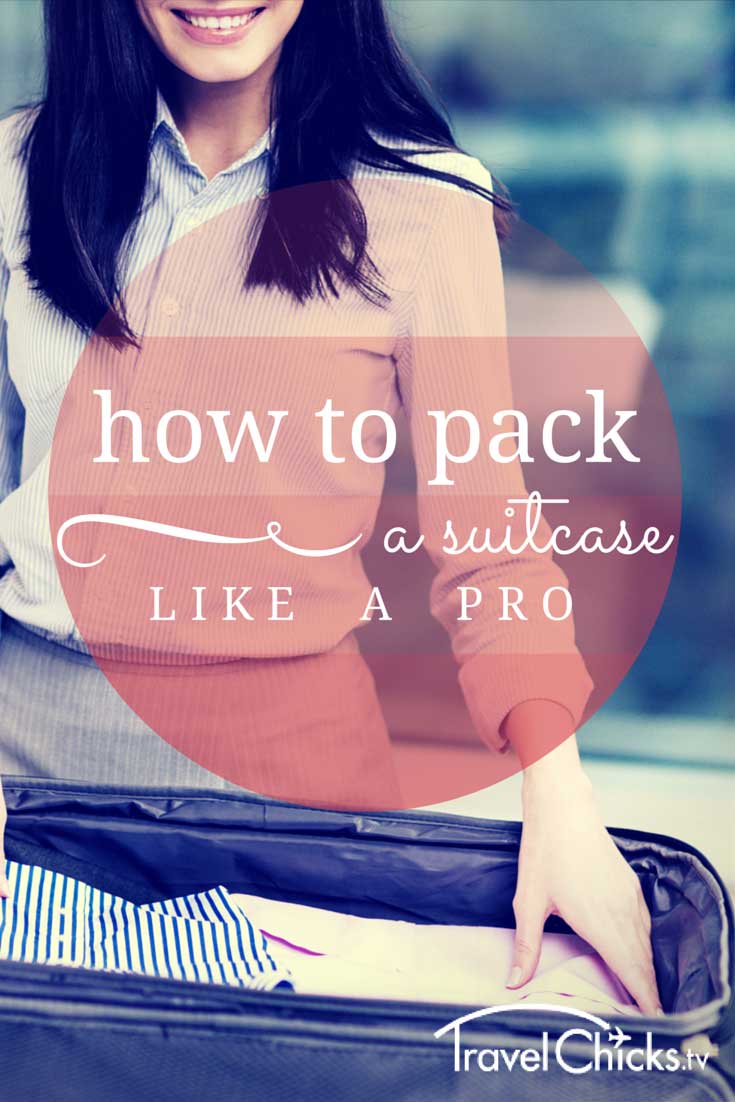 Packing a Suitcase for Travel
"How do I pack a suitcase for travel?"
We've figured out the perfect strategy for packing a suitcase to make the most of your room available and to keep your clothes from becoming a tangled mess. Here's our perfect packing formula, with Layer 1 being on the bottom.
Layer 1: Dresses and coats laid out flat (ends hanging out of suitcase)
Layer 2: Shoes packed around the sides of case
Layer 3: Shirts, pants, sweaters, and pajamas rolled on top of dresses
Layer 4: Large ziplock bags
– Scarves
– Personal items
– Toiletries
Layer 5:
– Necklaces (hooked through on a tissue roll so they don't tangle)
– Jewelry in a fabric bag
Finally, take both ends of your dresses and coats and fold them on top. This will help keep clothing from getting really wrinkled. It will also hold things in should there be a luggage malfunction.

Use food storage bags instead of compression bags.Here's a neat little cheap trick we have learned. Put your clothes in the very large plastic 2.5 gallon storage bags (that zip close) and use them like the expensive compression bags. These bags are cheaper than compression bags, so they may break on the trip. They usually last us about two weeks. Take one or two extra. But still, they're $3.00 for 14!
Set of 2 Compression Bags: $12.00
Box of 14 Hefty Bags: $3.00
Savings: $9.00