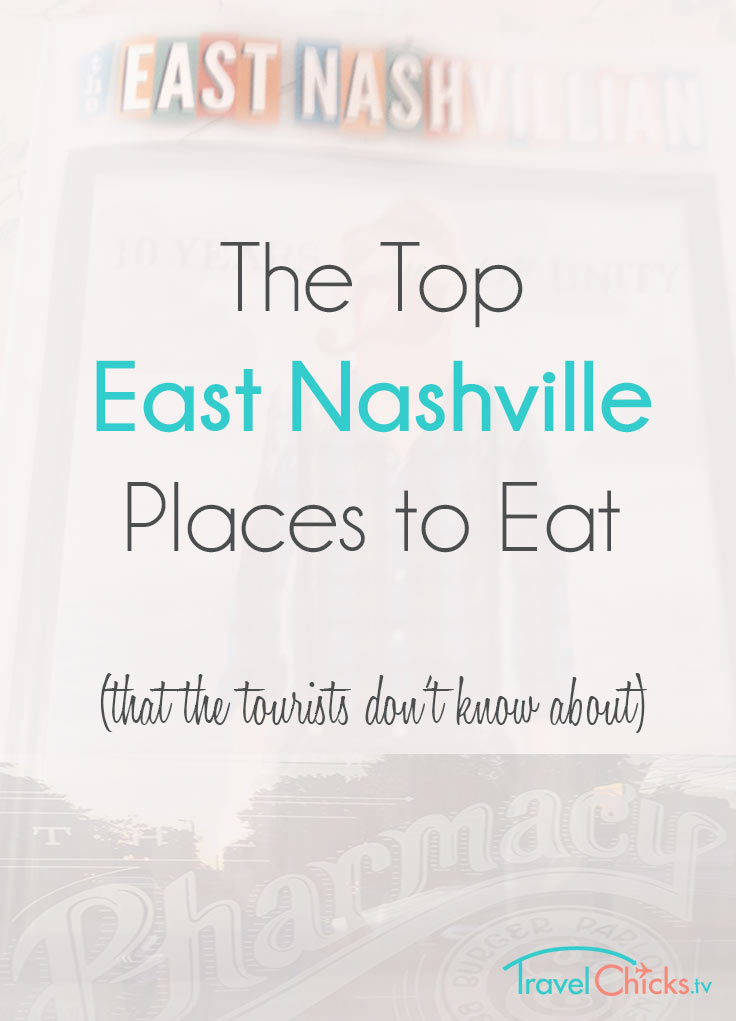 Nashville – Music City and infamous hipster hangout – it's full of eclectic neighborhoods and fun eateries. Drive around town and you'll find everything from high-end steakhouses to hole-in-the-wall ethnic cuisine. Almost every tourist makes a stop at the Pancake Pantry, the Grand Ol' Opry, or takes a drive down Broadway. It's like a rite of passage.
But if you want to taste the places the locals go or want a little adventure, keep on driving past Broadway. We've got you covered. Travel over to East Nashville and hang out among the locals. This is the side of town where art meets grit meets local handspun hipster. You're never sure who you're going to find at a coffee shop in this area. Go there mid-morning and find circles of artistic, meaningfully-tattooed businessmen and musicians plotting creative strategy. You can just feel the air hum with creativity and the grinding of espresso beans.
Here are a few lesser-known places to eat in East Nashville that are budget-friendly and choc-full of personality.
The Best East Nashville Restaurants and Coffee Shops (You've Never Heard of)
Nashville is full of local, quirky eateries. Chances are, by the time this is published, a new hipster coffee shop will have sprung up….if you can find it 😉
What is your favorite undiscovered Nashville eatery?